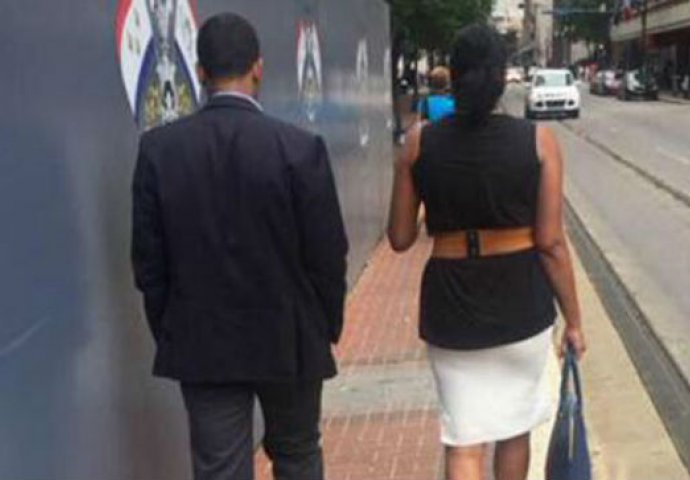 Fotografija muškarca i žene kako hodaju uskim pločnikom izazvala je veliku pozornost na internetu nakon što se na Twitteru postavilo pitanje: 'Što nije u redu s ovom fotografijom?'
Pitanje je postavila korisnica Twittera Ibi, uz napomenu 'sigurna sam da pola vas dečkiju nema pojma što nije u redu s ovom slikom.'
Rijetki su shvatili u čemu je problem, no neki su pogodili iz prve.
– Trebao bi se zamijeniti za stranu s njom i primiti ju za ruku – napisao je jedan.
– Mislim da je to jednostavno džentlemenska stvar za napraviti. Poput otvaranja vrata. Nekim ženama se to možda ne sviđa, ali to ne mijenja stvari – napisao je drugi.
S objašnjenjem su se javili iz Modern Gentleman Magazina : 'Dok s damom hodate zajedno ulicom, trebali bi hodati s desne strane.